Restore Your Natural Hairline Permanently!
Scalp Micropigmentation (SMP) is a safe, quick, non-surgical hair restoration solution. GLI is the largest, most trusted SMP provider in America.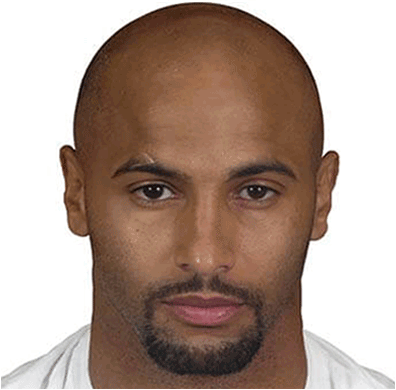 What is SMP?
A lightly invasive process that uses tiny ink impressions placed on the scalp to create the look of a full, robust hairline cut very closely. Each impression resembles an individual hair follicle, and the effect is so realistic, attractive, masculine and low-maintenance that some men choose to have the procedure even before they experience thinning or baldness.
The SMP Look
Ever notice how many men have that head that says, "I could have a full head of hair, but I've chosen to shave it down to the follicle"? That's the SMP look, and it's an increasingly popular choice for men who want to exude confidence and power.
Advantages of SMP
Consistently Comfortable
Consistently Effective
Maintenance-Free
No Side Effects
"One and Done" Solution
Minimally Invasive
No "Fear of Being Found Out"
Affordable
Best Technicians
Scalp Micropigmentation procedures demand high-level technical knowledge and dermatological expertise. That's why we train our SMP technicians to be the best in the business—not "tattoo artists," but Certified Impression Technicians™. Our technicians have performed thousands of SMP procedures. Every GLI technician completes an extensive and rigorous certification and testing process, including specialized training in appropriate hairline placement and hairline pigmentation techniques.
Largest Provider in America
With 29 clinics, GLI is the largest SMP provider in America. When you're investing in a highly technical and potentially life-changing procedure, the last thing you want is to arrive at a glorified tattoo parlor. That won't happen with GLI. People from across the globe have traveled hundreds—even thousands—of miles to visit our facilities and have their SMP procedures performed by our trained, Certified Impression Technicians™.
Proprietary Procedure
As an SMP pioneer and leader, we've developed a unique proprietary procedure that produces unparalleled results! We use the world's most advanced tools, developed our own line of premium pigments, and perfected our procedure to ensure perfect results every time. That's why we back every procedure with a lifetime guarantee.
Over 1000 5-Star Reviews
We've performed over 100,000 procedures and have the best customer reviews in the industry with over 1,000 5-star reviews! GLI is also rated A+ by the Better Business Bureau.
Lifetime Guarantee
If you need that extra touch up or enhancement to achieve maximum confidence, we provide complimentary touch-ups for one FULL YEAR after your procedure. If you'd like to enhance your SMP procedure after the first year, GLI Enhancements will be only $595 – not a penny more, ever.
Easy Financing
Financing only takes a minute to get approved and we can check your rates without affecting your credit score. We have programs for credit scores as low as 500. We partner with multiple financing companies to provide you with the best financing.
Over 100,000 SMP Procedures!
We're here to help!
Call 952-378-1778

GLI is the world's most trusted provider of Scalp Micropigmentation (SMP)—a popular procedure sometimes referred to as a hair tattoo that delivers unparalleled benefits over drugs, concealers, transplants and hair systems for thousands of people around the world. Headquartered in Minneapolis, Minnesota, with offices throughout North America, GLI exists to restore lasting confidence by restoring a vibrant hairline. Our advanced facilities provide 6,000 square feet of cutting-edge technology and highly trained, personable staff. For you, that means a clean, comfortable environment that delivers an unforgettable experience with unsurpassed results.
Copyright © Good Look Ink All Rights Reserved.